Volume 19, No. 8
---
NEWSLETTER FEATURES
Observe Lent in Italy
Italy, with Venice's annual festivities, is much more famous for Carnevale, the day before Lent begins, than it is for the 40-day countdown to Easter. However, among Catholics, who make up the majority of Italy, Lent is the holiest time of year. And there is much work to do in preparation of the anniversary of when Jesus rose from the dead.
Guide to Buying Property in Italy
Many people dream of purchasing a home or property in Italy. How can we blame them? Italy is rich in history, architecture, cuisine and majestic beauty. When it comes to purchasing land in a different country you need to understand how the process works and what are some potential dangers you may encounter. There is nothing worse than thinking you purchased your dream home only to find out that there were structural defects, outstanding mortgages or restrictions that can turn your dream into a nightmare. The process doesn't have to be scary or difficult.
Share a Photo, Recipe, Story or Tradition
Italy is a wonderful and magnificent country filled with traditions, stories, incredible food and breath taking views. With your help Italiansrus.com can help show the world just what Italy has to offer. There are four ways you can help so just select one of the choices and you will be presented with guidelines and a form you can use to contact me about your submission.
_________________________________________________________________________
Molto Italiano featured item:
A Comedy of Murders: An Italian Renaissance Mystery
Twenty-Seven Ways to Commit Murder. It is 1498 and in the castle of Ludovico Sforza, Duke of Milan, there have been a number of assassination attempts made on his life. The latest happens when the Duke and his court visit the Certosa Monastery after a hunting trip. A young man living at the Monastery, Niccolo da Pavia, intercepts the would-be assassins, saving the Duke's life. In gratitude the Duke offers Niccolo a place in his court. Niccolo dreams of experiencing the world outside the Monastery so he readily accepts.
_________________________________________________________________________
MOLTO ITALIANO FEATURES
* Photo of the Week
Negombo Thermal Water Park
In Lacco Ameno, tourists looking to destress can head to Negombo, one of Ischia's best thermal water parks.
* Proverb
Le disgrazie non vanno mai sole.
* Recipe
Here is a great recipe for meatballs.
---
FEATURED PARTNER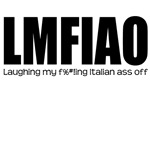 Italian Clothing & Novelties
Proudly display the colors of Italy with these great products. There are over 100 different designs to choose from and over 50 products per design. Shop from home with the comfort of knowing that your order is backed by a 100% Money Back Guarantee. This 30-Day Guarantee gives you plenty of time to check items for color, high-quality, and size for yourself, family and friends.