Volume 19, No. 6
---
NEWSLETTER FEATURES
Battaglia delle Arance (Battle of the Oranges)
For three days the northern town of Ivrea, which is in the province of Turin, Piedmont, turns orange as they celebrate the Battaglia delle Arance (Battle of the Oranges). This is just one of the many festivals that takes place throughout Italy during Carnevale, which marks the beginning of the Lenten season. What makes this festival just a bit crazier than the other celebrations throughout Italy is that the people literally throw oranges at each other.
Sa Sartiglia
The town of Oristano on the island of Sardinia celebrates this annual event that takes place the last Sunday before Lent and ends on Shrove Tuesday. This three-day event is filled with history and pageantry, which includes a joust and equestrian show, that dates back to the Middle Ages. Performers all dressed in traditional clothing while wearing eerily looking masks.
Share a Photo, Recipe, Story or Tradition
Italy is a wonderful and magnificent country filled with traditions, stories, incredible food and breath taking views. With your help Italiansrus.com can help show the world just what Italy has to offer. There are four ways you can help so just select one of the choices and you will be presented with guidelines and a form you can use to contact me about your submission.
_________________________________________________________________________
Molto Italiano featured item:
Flowers over the Inferno
Superintendent Teresa Battaglia has fought for nearly four decades to earn rank and respect on a testosterone-heavy Italian police force. When she's called to investigate a gruesome murder near a mountainside town, she's paired with a young male inspector she's not sure she trusts. But she has no choice—in this remote town full of secrets, eerie folktales and primal instincts, the killer seems drawn to a group of local children, who may be in grave danger. _________________________________________________________________________
MOLTO ITALIANO FEATURES
* Photo of the Week
Gran Sasso National Park
This is one of the largest national parks in Italy. The park is divided among five provinces and three regions. Located within the park is the highest peak of the Apennine mountains, which is the Corno Grande. Just beneath the Corno Grande is the Calderone, which is Europe's southernmost glacier.
* Proverb
Il sangue non è acqua.
* Recipe
Here is a great recipe for lentil soup.
---
FEATURED PARTNER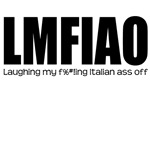 Italian Clothing & Novelties
Proudly display the colors of Italy with these great products. There are over 100 different designs to choose from and over 50 products per design. Shop from home with the comfort of knowing that your order is backed by a 100% Money Back Guarantee. This 30-Day Guarantee gives you plenty of time to check items for color, high-quality, and size for yourself, family and friends.