Volume 19, No. 5
---
NEWSLETTER FEATURES
One Sweet Italian Kiss
Few things in life are as sweet as a chocolate kiss. And Hershey's got nothing on Perugina's Baci, which is now owned by internationally renowned Nestlé European Chocolate. The divine dark chocolate cover stuffed with whipped chocolate and hazelnut were the invention of a love-struck confectioner, who used the sweet stuff to woo the object of her affection.
An Italian Love Dictionary
Italian is a romance language and there are few things more romantic than whispering sweet nothings to your beloved in Italian. It sounds like poetry even when you're saying something mundane. Speaking in Italian can make you feel more sophisticated and a hell of a lot sexier.
Share a Photo, Recipe, Story or Tradition
Italy is a wonderful and magnificent country filled with traditions, stories, incredible food and breath taking views. With your help Italiansrus.com can help show the world just what Italy has to offer. There are four ways you can help so just select one of the choices and you will be presented with guidelines and a form you can use to contact me about your submission.
_________________________________________________________________________
Molto Italiano featured item:
Baci Perugina Dark Chocolate with Whole and Chopped Hazelnuts
The most famous chocolate brand in Italy
Perugina's signature recipe
Includes whipped milk chocolate, Gianduia filling and chopped hazelnuts all in bittersweet chocolate
Each Baci comes individually wrapped in silver and blue packaging and hugged by a poetic love note
10 piece bag
_________________________________________________________________________
MOLTO ITALIANO FEATURES
* Photo of the Week
Sunrise over the Tyrrhenian Sea
Sunrise over the Tyrrhenian Sea. The view is from the town of Gioiosa Marea, which is located on the northeast coast in the province of Messina.
* Proverb
Dalla rapa non si cava sangue.
* Recipe
Here is a great recipe for pesto sauce.
---
FEATURED PARTNER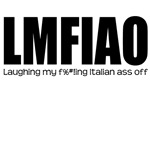 Italian Clothing & Novelties
Proudly display the colors of Italy with these great products. There are over 100 different designs to choose from and over 50 products per design. Shop from home with the comfort of knowing that your order is backed by a 100% Money Back Guarantee. This 30-Day Guarantee gives you plenty of time to check items for color, high-quality, and size for yourself, family and friends.