Volume 19, No. 4
---
NEWSLETTER FEATURES
Festa di Sant'Agata
For three days the city of Catania in Sicily celebrates the Festa di Sant'Agata. In fact, it is the largest religious festival in Italy and the third largest in the Christian world rivaling Holy Week in Seville, Spain and Corpus Domini in Cuzco, Peru. More than a million people will embark on the city between February 3rd through February 5th to express their gratitude and show their devotion to the patron saint of Catania.
A Crime of Honour: Crippled John and Handsome Paolo
Gianciotto tricked the beautiful Francesca into marrying him by having his handsome brother Paolo act as his proxy. As fate would have Paolo and Francesca fell in love and the jealous Gianciotto has his revenge by killing them both.
Share a Photo, Recipe, Story or Tradition
Italy is a wonderful and magnificent country filled with traditions, stories, incredible food and breath taking views. With your help Italiansrus.com can help show the world just what Italy has to offer. There are four ways you can help so just select one of the choices and you will be presented with guidelines and a form you can use to contact me about your submission.
_________________________________________________________________________
Molto Italiano featured item:
The Secret Messenger
The world is at war, and Stella Jilani is leading a double life. By day she works in the lion's den as a typist for the Reich; by night, she risks her life as a messenger for the Italian resistance. Against all odds, Stella must impart Nazi secrets, smuggle essential supplies and produce an underground newspaper on her beloved typewriter. But when German commander General Breugal becomes suspicious, it seems he will stop at nothing to find the mole, and Stella knows her future could be in jeopardy.
_________________________________________________________________________
MOLTO ITALIANO FEATURES
* Photo of the Week
Lido Papardò
A view of the sea from a terrace on the Lido papardò. The Lido Papardò is a seaside leisure park that allows you to enjoy the sandy white beach while you are surrounded by the Mediterranean vegetation and Gaeta's ancient olive trees.
* Proverb
Bisogna navigare secondo il vento.
* Recipe
Here is a great recipe for Italian bread.
---
FEATURED PARTNER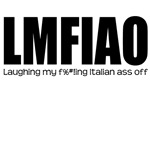 Italian Clothing & Novelties
Proudly display the colors of Italy with these great products. There are over 100 different designs to choose from and over 50 products per design. Shop from home with the comfort of knowing that your order is backed by a 100% Money Back Guarantee. This 30-Day Guarantee gives you plenty of time to check items for color, high-quality, and size for yourself, family and friends.