Volume 18, No. 29
---
Molto Italiano featured item:
That Month in Tuscany
If you had told me I would be heading off to Italy to celebrate my twenty-year anniversary without my workaholic husband, or that I would end up getting drunk on the plane ride over and falling on the lap of the rock star my daughter has a poster of hanging in her dorm room, I would have said oh, sure, right.
But, well, that is exactly what happened. And when we run into each other outside my hotel in Florence, and he asks if I would mind if he followed me around the Italian countryside for a while, what can I say?
---
NEWSLETTER FEATURES
La Madonna della Civita
The Sanctuary of the Madonna della Civita is one of the oldest in all of Italy. The Madonna holds a special place in my heart because of my family's devotion to her. Each year my family celebrates the feast of the Madonna by holding a special mass on the Sunday closest to her feast day, which is July 21.
Nonna's Sunflowers
Nonna's sunflowers produced magical moments that will last a lifetime. Today, on hot summer nights, when I open my own bedroom windows overlooking my little garden, a sigh of sage, lavender, and sweet basil rise to greet me like Nonna's gentle touch. Her golden sunflowers still grace my garden always reminding me of her sunny smile.
Share a Photo, Recipe, Story or Tradition
Italy is a wonderful and magnificent country filled with traditions, stories, incredible food and breath taking views. With your help Italiansrus.com can help show the world just what Italy has to offer. There are four ways you can help so just select one of the choices and you will be presented with guidelines and a form you can use to contact me about your submission.
MOLTO ITALIANO FEATURES
* Photo of the Week
Monument to Petrarca
This monument located in the Prato Gardens in Arezzo (Passeggio il Prato) is dedicated to Francesco Petrarca.
* Proverb
Casa sporca, gente aspetta.
* Recipe
Here is a great recipe for zucchini bread.
---
FEATURED PARTNER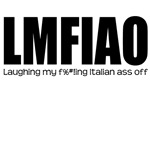 Italian Clothing & Novelties
Proudly display the colors of Italy with these great products. There are over 100 different designs to choose from and over 50 products per design. Shop from home with the comfort of knowing that your order is backed by a 100% Money Back Guarantee. This 30-Day Guarantee gives you plenty of time to check items for color, high-quality, and size for yourself, family and friends.