Volume 18, No. 37
---
Molto Italiano featured item:
Pompeii
All along the Mediterranean coast, the Roman empire's richest citizens are relaxing in their luxurious villas, enjoying the last days of summer. The world's largest navy lies peacefully at anchor in Misenum. The tourists are spending their money in the seaside resorts of Baiae, Herculaneum, and Pompeii. But Pompeii proves to be a corrupt and violent town, and Attilius soon discovers that there are powerful forces at work—both natural and man-made—threatening to destroy him.
---
NEWSLETTER FEATURES
Padre Pio
On June 16, 2002 in what was one of the largest attended masses in the history of the Vatican, Padre Pio was officially canonized and named a Saint. It was announced by Pope John Paul II that September 23 would be the feast day for the newly named Saint.
Italian American Innovators
The entire world is familiar with the accomplishments of the great Italian inventors, artists and explorers. The artistic contributions of Leonardo da Vinci to the art world, the genius of Guglielmo Marconi to science, and of the discovery o f America through the explorations of Christopher Columbus (Cristoforo Colombo). But what of the lesser known inventors and innovators, the ones whose creativity and inventions have given America some of its most beloved daily used products and places.
Share a Photo, Recipe, Story or Tradition
Italy is a wonderful and magnificent country filled with traditions, stories, incredible food and breath taking views. With your help Italiansrus.com can help show the world just what Italy has to offer. There are four ways you can help so just select one of the choices and you will be presented with guidelines and a form you can use to contact me about your submission.
MOLTO ITALIANO FEATURES
* Photo of the Week
Flowered Steps
The main landmark in the Caltagirone is this 142-step staircase of Santa Maria del Monte. As the photo shows the steps are beautifully decorated with flowers.
* Proverb
L'onestà è la miglior politica.
* Recipe
Here is a great recipe for sausage bread.
---
FEATURED PARTNER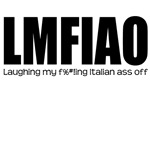 Italian Clothing & Novelties
Proudly display the colors of Italy with these great products. There are over 100 different designs to choose from and over 50 products per design. Shop from home with the comfort of knowing that your order is backed by a 100% Money Back Guarantee. This 30-Day Guarantee gives you plenty of time to check items for color, high-quality, and size for yourself, family and friends.