---
Resources
Art, Cuisine, Famous Italians, Festivals, Folklore, Genealogy, Holidays, Hotels, Photos, Real Estate, Sports, Travel and More
---
Guides
---
Surname Collection
Add your name to the collection.
---
Recipes
Authentic Italian recipes for you to enjoy.
---
Photo Galleries
Enjoy photos of Italy, wine making & more.
---
Proverbi
Proverbs in Italian & English.
---
Our Paesani
Weekly column dedicated to today's Italy.
by Francesca Di Meglio
---
Italian Memories
Articles on growing up Italian.
by Cookie Curci
---
Una Mamma Italiana
Articles for Italian mammas.
by Tiffany Longo
---
Learn Italian
English-Italian guides
Spanish-Italian guides.
---
Molto Italiano
Sign up for our FREE newsletter.
---
Trivia
Test your knowledge of Italy.
---
The Vampyre
A Tale
By John William Polidori
Pages 60-65

The crowd was excessive—a drawing-room had not been held for a long time, and all who were anxious to bask in the smile of royalty, hastened thither. Aubrey was there with his sister. While he was standing in a corner by himself, heedless of all around him, engaged in the remembrance that the first time he had seen Lord Ruthven was in that very place—he felt himself suddenly seized by the arm, and a voice he recognized too well, sounded in his ear—"Remember your oath." He had hardly courage to turn, fearful of seeing a spectre that would blast him, when he perceived, at a little distance, the same figure which had attracted his notice on this spot upon his first entry into society. He gazed till his limbs almost refusing to bear their weight, he was obliged to take the arm of a friend, and forcing a passage through the crowd, he threw himself into his carriage, and was driven home. He paced the room with hurried steps, and fixed his hands upon his head, as if he were afraid his thoughts were bursting from his brain. Lord Ruthven again before him—circumstances started up in dreadful array—the dagger—his oath.—He roused himself, he could not believe it possible—the dead rise again!—He thought his imagination had conjured up the image, his mind was resting upon. It was impossible that it could be real—he determined, therefore, to go again into society; for though he attempted to ask concerning Lord Ruthven, the name hung upon his lips, and he could not succeed in gaining information. He went a few nights after with his sister to the assembly of a near relation. Leaving her under the protection of a matron, he retired into a recess, and there gave himself up to his own devouring thoughts. Perceiving, at last, that many were leaving, he roused himself, and entering another room, found his sister surrounded by several, apparently in earnest conversation; he attempted to pass and get near her, when one, whom he requested to move, turned round, and revealed to him those features he most abhorred. He sprang forward, seized his sister's arm, and, with hurried step, forced her towards the street: at the door he found himself impeded by the crowd of servants who were waiting for their lords; and while he was engaged in passing them, he again heard that voice whisper close to him—"Remember your oath!"—He did not dare to turn, but, hurrying his sister, soon reached home.

Aubrey became almost distracted. If before his mind had been absorbed by one subject, how much more completely was it engrossed, now that the certainty of the monster's living again pressed upon his thoughts. His sister's attentions were now unheeded, and it was in vain that she intreated him to explain to her what had caused his abrupt conduct. He only uttered a few words, and those terrified her. The more he thought, the more he was bewildered. His oath startled him;—was he then to allow this monster to roam, bearing ruin upon his breath, amidst all he held dear, and not avert its progress? His very sister might have been touched by him. But even if he were to break his oath, and disclose his suspicions, who would believe him? He thought of employing his own hand to free the world from such a wretch; but death, he remembered, had been already mocked. For days he remained in this state; shut up in his room, he saw no one, and eat only when his sister came, who, with eyes streaming with tears, besought him, for her sake, to support nature. At last, no longer capable of bearing stillness and solitude, he left his house, roamed from street to street, anxious to fly that image which haunted him. His dress became neglected, and he wandered, as often exposed to the noon-day sun as to the midnight damps. He was no longer to be recognized; at first he returned with the evening to the house; but at last he laid him down to rest wherever fatigue overtook him. His sister, anxious for his safety, employed people to follow him; but they were soon distanced by him who fled from a pursuer swifter than any—from thought. His conduct, however, suddenly changed. Struck with the idea that he left by his absence the whole of his friends, with a fiend amongst them, of whose presence they were unconscious, he determined to enter again into society, and watch him closely, anxious to forewarn, in spite of his oath, all whom Lord Ruthven approached with intimacy. But when he entered into a room, his haggard and suspicious looks were so striking, his inward shudderings so visible, that his sister was at last obliged to beg of him to abstain from seeking, for her sake, a society which affected him so strongly. When, however, remonstrance proved unavailing, the guardians thought proper to interpose, and, fearing that his mind was becoming alienated, they thought it high time to resume again that trust which had been before imposed upon them by Aubrey's parents.

Return to Italian Folktales Page
---
---
---
Polidori, John William. The Vampyre: a Tale. London: Sherwood, Neely, and Jones, 1819
---
| | |
| --- | --- |
| | |
| | |
Follow Us
Featured Item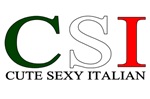 Shirts & Novelties
---
Partner Links Shops/Stores Italiansrus Gear
Proudly display the colors of Italy with these great products.

FORZIERI.com

The world largest online retailer for Premium Italian Fashions.
---
Travel Tour Italy
Customize your trip to Italy.