---
Resources
Art, Cuisine, Famous Italians, Festivals, Folklore, Genealogy, Holidays, Hotels, Photos, Real Estate, Sports, Travel and More
---
Guides
---
Surname Collection
Add your name to the collection.
---
Recipes
Authentic Italian recipes for you to enjoy.
---
Photo Galleries
Enjoy photos of Italy, wine making & more.
---
Proverbi
Proverbs in Italian & English.
---
Our Paesani
Weekly column dedicated to today's Italy.
by Francesca Di Meglio
---
Italian Memories
Articles on growing up Italian.
by Cookie Curci
---
Una Mamma Italiana
Articles for Italian mammas.
by Tiffany Longo
---
Learn Italian
English-Italian guides
Spanish-Italian guides.
---
Molto Italiano
Sign up for our FREE newsletter.
---
Trivia
Test your knowledge of Italy.
---
The Vampyre
A Tale
By John William Polidori
Pages 55-60

Aubrey retired to rest, but did not sleep; the many circumstances attending his acquaintance with this man rose upon his mind, and he knew not why; when he remembered his oath a cold shivering came over him, as if from the presentiment of something horrible awaiting him. Rising early in the morning, he was about to enter the hovel in which he had left the corpse, when a robber met him, and informed him that it was no longer there, having been conveyed by himself and comrades, upon his retiring, to the pinnacle of a neighbouring mount, according to a promise they had given his lordship, that it should be exposed to the first cold ray of the moon that rose after his death. Aubrey astonished, and taking several of the men, determined to go and bury it upon the spot where it lay. But, when he had mounted to the summit he found no trace of either the corpse or the clothes, though the robbers swore they pointed out the identical rock: on which they had laid the body. For a time his mind was bewildered in conjectures, but he at last returned, convinced that they had buried the corpse for the sake of the clothes.

Weary of a country in which he had met with such terrible misfortunes, and in which all apparently conspired to heighten that superstitious melancholy that had seized upon his mind, he resolved to leave it, and soon arrived at Smyrna. While waiting for a vessel to convey him to Otranto, or to Naples, he occupied himself in arranging those effects he had with him belonging to Lord Ruthven. Amongst other things there was a case containing several weapons of offence, more or less adapted to ensure the death of the victim. There were several daggers and ataghans. Whilst turning them over, and examining their curious forms, what was his surprise at finding a sheath apparently ornamented in the same style as the dagger discovered in the fatal hut—he shuddered—hastening to gain further proof, he found the weapon, and his horror may be imagined when he discovered that it fitted, though peculiarly shaped, the sheath he held in his hand. His eyes seemed to need no further certainty—they seemed gazing to be bound to the dagger; yet still he wished to disbelieve; but the particular form, the same varying tints upon the haft and sheath were alike in splendour on both, and left no room for doubt; there were also drops of blood on each.

He left Smyrna, and on his way home, at Rome, his first inquiries were concerning the lady he had attempted to snatch from Lord Ruthven's seductive arts. Her parents were in distress, their fortune ruined, and she had not been heard of since the departure of his lordship. Aubrey's mind became almost broken under so many repeated horrors; he was afraid that this lady had fallen a victim to the destroyer of Ianthe. He became morose and silent; and his only occupation consisted in urging the speed of the postilions, as if he were going to save the life of some one he held dear. He arrived at Calais; a breeze, which seemed obedient to his will, soon wafted him to the English shores; and he hastened to the mansion of his fathers, and there, for a moment, appeared to lose, in the embraces and caresses of his sister, all memory of the past. If she before, by her infantine caresses, had gained his affection, now that the woman began to appear, she was still more attaching as a companion.

Miss Aubrey had not that winning grace which gains the gaze and applause of the drawing-room assemblies. There was none of that light brilliancy which only exists in the heated atmosphere of a crowded apartment. Her blue eye was never lit up by the levity of the mind beneath. There was a melancholy charm about it which did not seem to arise from misfortune, but from some feeling within, that appeared to indicate a soul conscious of a brighter realm. Her step was not that light footing, which strays where'er a butterfly or a colour may attract—it was sedate and pensive. When alone, her face was never brightened by the smile of joy; but when her brother breathed to her his affection, and would in her presence forget those griefs she knew destroyed his rest, who would have exchanged her smile for that of the voluptuary? It seemed as if those eyes,—that face were then playing in the light of their own native sphere. She was yet only eighteen, and had not been presented to the world, it having been thought by her guardians more fit that her presentation should be delayed until her brother's return from the continent, when he might be her protector. It was now, therefore, resolved that the next drawing-room, which was fast approaching, should be the epoch of her entry into the "busy scene." Aubrey would rather have remained in the mansion of his fathers, and fed upon the melancholy which overpowered him. He could not feel interest about the frivolities of fashionable strangers, when his mind had been so torn by the events he had witnessed; but he determined to sacrifice his own comfort to the protection of his sister. They soon arrived in town, and prepared for the next day, which had been announced as a drawing-room.

Return to Italian Folktales Page
---
---
---
Polidori, John William. The Vampyre: a Tale. London: Sherwood, Neely, and Jones, 1819
---
| | |
| --- | --- |
| | |
| | |
Follow Us
Featured Item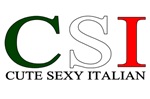 Shirts & Novelties
---
Partner Links Shops/Stores Italiansrus Gear
Proudly display the colors of Italy with these great products.

FORZIERI.com

The world largest online retailer for Premium Italian Fashions.
---
Travel Tour Italy
Customize your trip to Italy.