---
Resources
Art, Cuisine, Famous Italians, Festivals, Folklore, Genealogy, Holidays, Hotels, Photos, Real Estate, Sports, Travel and More
---
Guides
---
Surname Collection
Add your name to the collection.
---
Recipes
Authentic Italian recipes for you to enjoy.
---
Photo Galleries
Enjoy photos of Italy, wine making & more.
---
Proverbi
Proverbs in Italian & English.
---
Our Paesani
Weekly column dedicated to today's Italy.
by Francesca Di Meglio
---
Italian Memories
Articles on growing up Italian.
by Cookie Curci
---
Una Mamma Italiana
Articles for Italian mammas.
by Tiffany Longo
---
Learn Italian
English-Italian guides
Spanish-Italian guides.
---
Molto Italiano
Sign up for our FREE newsletter.
---
Trivia
Test your knowledge of Italy.
---
The Vampyre
A Tale
By John William Polidori
Pages 51-55

Aubrey's mind, by this shock, was much weakened, and that elasticity of spirit which had once so distinguished him now seemed to have fled for ever. He was now as much a lover of solitude and silence as Lord Ruthven; but much as he wished for solitude, his mind could not find it in the neighbourhood of Athens; if he sought it amidst the ruins he had formerly frequented, Ianthe's form stood by his side—if he sought it in the woods, her light step would appear wandering amidst the underwood, in quest of the modest violet; then suddenly turning round, would show, to his wild imagination, her pale face and wounded throat, with a meek smile upon her lips. He determined to fly scenes, every feature of which created such bitter associations in his mind. He proposed to Lord Ruthven, to whom he held himself bound by the tender care he had taken of him during his illness, that they should visit those parts of Greece neither had yet seen. They travelled in every direction, and sought every spot to which a recollection could be attached: but though they thus hastened from place to place, yet they seemed not to heed what they gazed upon. They heard much of robbers, but they gradually began to slight these reports, which they imagined were only the invention of individuals, whose interest it was to excite the generosity of those whom they defended from pretended dangers. In consequence of thus neglecting the advice of the inhabitants, on one occasion they travelled with only a few guards, more to serve as guides than as a defence. Upon entering, however, a narrow defile, at the bottom of which was the bed of a torrent, with large masses of rock brought down from the neighbouring precipices, they had reason to repent their negligence; for scarcely were the whole of the party engaged in the narrow pass, when they were startled by the whistling of bullets close to their heads, and by the echoed report of several guns. In an instant their guards had left them, and, placing themselves behind rocks, had begun to fire in the direction whence the report came. Lord Ruthven and Aubrey, imitating their example, retired for a moment behind the sheltering turn of the defile: but ashamed of being thus detained by a foe, who with insulting shouts bade them advance, and being exposed to unresisting slaughter, if any of the robbers should climb above and take them in the rear, they determined at once to rush forward in search of the enemy. Hardly had they lost the shelter of the rock, when Lord Ruthven received a shot in the shoulder, which brought him to the ground. Aubrey hastened to his assistance; and, no longer heeding the contest or his own peril, was soon surprised by seeing the robbers' faces around him—his guards having, upon Lord Ruthven's being wounded, immediately thrown up their arms and surrendered.

By promises of great reward, Aubrey soon induced them to convey his wounded friend to a neighbouring cabin; and having agreed upon a ransom, he was no more disturbed by their presence—they being content merely to guard the entrance till their comrade should return with the promised sum, for which he had an order. Lord Ruthven's strength rapidly decreased; in two days mortification ensued, and death seemed advancing with hasty steps. His conduct and appearance had not changed; he seemed as unconscious of pain as he had been of the objects about him: but towards the close of the last evening, his mind became apparently uneasy, and his eye often fixed upon Aubrey, who was induced to offer his assistance with more than usual earnestness—"Assist me! you may save me—you may do more than that—I mean not my life, I heed the death of my existence as little as that of the passing day; but you may save my honour, your friend's honour."—"How? tell me how? I would do any thing," replied Aubrey.—"I need but little—my life ebbs apace—I cannot explain the whole—but if you would conceal all you know of me, my honour were free from stain in the world's mouth—and if my death were unknown for some time in England—I—I—but life."—"It shall not be known."—"Swear!" cried the dying man, raising himself with exultant violence, "Swear by all your soul reveres, by all your nature fears, swear that, for a year and a day you will not impart your knowledge of my crimes or death to any living being in any way, whatever may happen, or whatever you may see. "—His eyes seemed bursting from their sockets: "I swear!" said Aubrey; he sunk laughing upon his pillow, and breathed no more.

Return to Italian Folktales Page
---
---
---
Polidori, John William. The Vampyre: a Tale. London: Sherwood, Neely, and Jones, 1819
---
| | |
| --- | --- |
| | |
| | |
Follow Us
Featured Item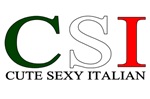 Shirts & Novelties
---
Partner Links Shops/Stores Italiansrus Gear
Proudly display the colors of Italy with these great products.

FORZIERI.com

The world largest online retailer for Premium Italian Fashions.
---
Travel Tour Italy
Customize your trip to Italy.