---
Resources
Art, Cuisine, Famous Italians, Festivals, Folklore, Genealogy, Holidays, Hotels, Photos, Real Estate, Sports, Travel and More
---
Guides
---
Surname Collection
Add your name to the collection.
---
Recipes
Authentic Italian recipes for you to enjoy.
---
Photo Galleries
Enjoy photos of Italy, wine making & more.
---
Proverbi
Proverbs in Italian & English.
---
Our Paesani
Weekly column dedicated to today's Italy.
by Francesca Di Meglio
---
Italian Memories
Articles on growing up Italian.
by Cookie Curci
---
Una Mamma Italiana
Articles for Italian mammas.
by Tiffany Longo
---
Learn Italian
English-Italian guides
Spanish-Italian guides.
---
Molto Italiano
Sign up for our FREE newsletter.
---
Trivia
Test your knowledge of Italy.
---
The Vampyre
A Tale
By John William Polidori
Pages 36-39

They soon arrived at Rome, and Aubrey for a time lost sight of his companion; he left him in daily attendance upon the morning circle of an Italian countess, whilst he went in search of the memorials of another almost deserted city. Whilst he was thus engaged, letters arrived from England, which he opened with eager impatience; the first was from his sister, breathing nothing but affection; the others were from his guardians, the latter astonished him; if it had before entered into his imagination that there was an evil power resident in his companion, these seemed to give him sufficient reason for the belief. His guardians insisted upon his immediately leaving his friend, and urged, that his character was dreadfully vicious, for that the possession of irresistible powers of seduction, rendered his licentious habits more dangerous to society. It had been discovered, that his contempt for the adultress had not originated in hatred of her character; but that he had required, to enhance his gratification, that his victim, the partner of his guilt, should be hurled from the pinnacle of unsullied virtue, down to the lowest abyss of infamy and degradation: in fine, that all those females whom he had sought, apparently on account of their virtue, had, since his departure, thrown even the mask aside, and had not scrupled to expose the whole deformity of their vices to the public gaze.

Aubrey determined upon leaving one, whose character had not yet shown a single bright point on which to rest the eye. He resolved to invent some plausible pretext for abandoning him altogether, purposing, in the mean while, to watch him more closely, and to let no slight circumstances pass by unnoticed. He entered into the same circle, and soon perceived, that his Lordship was endeavouring to work upon the inexperience of the daughter of the lady whose house he chiefly frequented. In Italy, it is seldom that an unmarried female is met with in society; he was therefore obliged to carry on his plans in secret; but Aubrey's eye followed him in all his windings, and soon discovered that an assignation had been appointed, which would most likely end in the ruin of an innocent, though thoughtless girl. Losing no time, he entered the apartment of Lord Ruthven, and abruptly asked him his intentions with respect to the lady, informing him at the same time that he was aware of his being about to meet her that very night. Lord Ruthven answered, that his intentions were such as he supposed all would have upon such an occasion; and upon being pressed whether he intended to marry her, merely laughed. Aubrey retired; and, immediately writing a note, to say, that from that moment he must decline accompanying his Lordship in the remainder of their proposed tour, he ordered his servant to seek other apartments, and calling upon the mother of the lady, informed her of all he knew, not only with regard to her daughter, but also concerning the character of his Lordship. The assignation was prevented. Lord Ruthven next day merely sent his servant to notify his complete assent to a separation; but did not hint any suspicion of his plans having been foiled by Aubrey's interposition.

Return to Italian Folktales Page
---
---
---
Polidori, John William. The Vampyre: a Tale. London: Sherwood, Neely, and Jones, 1819
---
| | |
| --- | --- |
| | |
| | |
Follow Us
Featured Item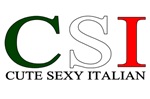 Shirts & Novelties
---
Partner Links Shops/Stores Italiansrus Gear
Proudly display the colors of Italy with these great products.

FORZIERI.com

The world largest online retailer for Premium Italian Fashions.
---
Travel Tour Italy
Customize your trip to Italy.