---
Resources
Art, Cuisine, Famous Italians, Festivals, Folklore, Genealogy, Holidays, Hotels, Photos, Real Estate, Sports, Travel and More
---
Guides
---
Surname Collection
Add your name to the collection.
---
Recipes
Authentic Italian recipes for you to enjoy.
---
Photo Galleries
Enjoy photos of Italy, wine making & more.
---
Proverbi
Proverbs in Italian & English.
---
Our Paesani
Weekly column dedicated to today's Italy.
by Francesca Di Meglio
---
Italian Memories
Articles on growing up Italian.
by Cookie Curci
---
Una Mamma Italiana
Articles for Italian mammas.
by Tiffany Longo
---
Learn Italian
English-Italian guides
Spanish-Italian guides.
---
Molto Italiano
Sign up for our FREE newsletter.
---
Trivia
Test your knowledge of Italy.
---
The Vampyre
A Tale
By John William Polidori
Pages 31-36

He watched him; and the very impossibility of forming an idea of the character of a man entirely absorbed in himself, who gave few other signs of his observation of external objects, than the tacit assent to their existence, implied by the avoidance of their contact: allowing his imagination to picture every thing that flattered its propensity to extravagant ideas, he soon formed this object into the hero of a romance, and determined to observe the offspring of his fancy, rather than the person before him. He became acquainted with him, paid him attentions, and so far advanced upon his notice, that his presence was always recognised. He gradually learnt that Lord Ruthven's affairs were embarrassed, and soon found, from the notes of preparation in —— Street, that he was about to travel. Desirous of gaining some information respecting this singular character, who, till now, had only whetted his curiosity, he hinted to his guardians, that it was time for him to perform the tour, which for many generations has been thought necessary to enable the young to take some rapid steps in the career of vice towards putting themselves upon an equality with the aged, and not allowing them to appear as if fallen from the skies, whenever scandalous intrigues are mentioned as the subjects of pleasantry or of praise, according to the degree of skill shewn in carrying them on. They consented: and Aubrey immediately mentioning his intentions to Lord Ruthven, was surprised to receive from him a proposal to join him. Flattered by such a mark of esteem from him, who, apparently, had nothing in common with other men, he gladly accepted it, and in a few days they had passed the circling waters.

Hitherto, Aubrey had had no opportunity of studying Lord Ruthven's character, and now he found, that, though many more of his actions were exposed to his view, the results offered different conclusions from the apparent motives to his conduct. His companion was profuse in his liberality;—the idle, the vagabond, and the beggar, received from his hand more than enough to relieve their immediate wants. But Aubrey could not avoid remarking, that it was not upon the virtuous, reduced to indigence by the misfortunes attendant even upon virtue, that he bestowed his alms;—these were sent from the door with hardly suppressed sneers; but when the profligate came to ask something, not to relieve his wants, but to allow him to wallow in his lust, or to sink him still deeper in his iniquity, he was sent away with rich charity. This was, however, attributed by him to the greater importunity of the vicious, which generally prevails over the retiring bashfulness of the virtuous indigent. There was one circumstance about the charity of his Lordship, which was still more impressed upon his mind: all those upon whom it was bestowed, inevitably found that there was a curse upon it, for they were all either led to the scaffold, or sunk to the lowest and the most abject misery. At Brussels and other towns through which they passed, Aubrey was surprized at the apparent eagerness with which his companion sought for the centres of all fashionable vice; there he entered into all the spirit of the faro table: he betted, and always gambled with success, except where the known sharper was his antagonist, and then he lost even more than he gained; but it was always with the same unchanging face, with which he generally watched the society around: it was not, however, so when he encountered the rash youthful novice, or the luckless father of a numerous family; then his very wish seemed fortune's law—this apparent abstractedness of mind was laid aside, and his eyes sparkled with more fire than that of the cat whilst dallying with the half-dead mouse. In every town, he left the formerly affluent youth, torn from the circle he adorned, cursing, in the solitude of a dungeon, the fate that had drawn him within the reach of this fiend; whilst many a father sat frantic, amidst the speaking looks of mute hungry children, without a single farthing of his late immense wealth, wherewith to buy even sufficient to satisfy their present craving. Yet he took no money from the gambling table; but immediately lost, to the ruiner of many, the last gilder he had just snatched from the convulsive grasp of the innocent: this might but be the result of a certain degree of knowledge, which was not, however, capable of combating the cunning of the more experienced. Aubrey often wished to represent this to his friend, and beg him to resign that charity and pleasure which proved the ruin of all, and did not tend to his own profit;—but he delayed it—for each day he hoped his friend would give him some opportunity of speaking frankly and openly to him; however, this never occurred. Lord Ruthven in his carriage, and amidst the various wild and rich scenes of nature, was always the same: his eye spoke less than his lip; and though Aubrey was near the object of his curiosity, he obtained no greater gratification from it than the constant excitement of vainly wishing to break that mystery, which to his exalted imagination began to assume the appearance of something supernatural.

Return to Italian Folktales Page
---
---
---
Polidori, John William. The Vampyre: a Tale. London: Sherwood, Neely, and Jones, 1819
---
| | |
| --- | --- |
| | |
| | |
Follow Us
Featured Item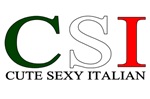 Shirts & Novelties
---
Partner Links Shops/Stores Italiansrus Gear
Proudly display the colors of Italy with these great products.

FORZIERI.com

The world largest online retailer for Premium Italian Fashions.
---
Travel Tour Italy
Customize your trip to Italy.