---
Resources
Art, Cuisine, Famous Italians, Festivals, Folklore, Genealogy, Holidays, Hotels, Photos, Real Estate, Sports, Travel and More
---
Guides
---
Surname Collection
Add your name to the collection.
---
Recipes
Authentic Italian recipes for you to enjoy.
---
Photo Galleries
Enjoy photos of Italy, wine making & more.
---
Proverbi
Proverbs in Italian & English.
---
Our Paesani
Weekly column dedicated to today's Italy.
by Francesca Di Meglio
---
Italian Memories
Articles on growing up Italian.
by Cookie Curci
---
Una Mamma Italiana
Articles for Italian mammas.
by Tiffany Longo
---
Learn Italian
English-Italian guides
Spanish-Italian guides.
---
Molto Italiano
Sign up for our FREE newsletter.
---
Trivia
Test your knowledge of Italy.
---
Il Novellino
LXXXI
Here below it is told of the council which was held by the sons of King Priam of Troy
When the sons of king Priam had re-made Troy, which the Greeks had destroyed, and Talamon and Agamemnon had taken the lady Hesione, the sons of Priam called a meeting of their powerful allies and spoke so among their friends: dear friends, the Greeks have done us a great wrong. They have killed our folk, and destroyed our city, and our lady they have taken away. And we have re-made our city and strengthened it. Our alliance is a powerful one. Moreover, we have gathered together no little treasure. Now let us send and tell them they must make amend for the injuries done us, that they must give us back our lady. And this Paris said.
Then the good Hector who surpassed in valour at that time all the valorous men, spoke thus: my lords, war is not to my liking, nor do I advise it, for the Greeks are more powerful than we are. They have valour and wealth and science, and so we are not in a position to combat them, for this great strength of theirs. And I say this not from cowardice. For if it shall be that the war cannot be avoided, I will uphold my part in it like anyone else. And I will support the weight of the battle. And this is against those who would make the enterprise.
Now the war came about. Hector was in the battle together with the Trojans, and was as valiant as a lion. And with his own hands he killed more than two thousand of the Greeks.
Hector killed the Greeks and supported the Trojans and escaped death.
But in the end Hector was slain, and the Trojans abandoned every defence. The bold spirits who had urged the war grew fainter in their hardihood, and Troy was again conquered by the Greeks and subjugated by them.1
1 The account is of course full of anachronisms and absurdities such as the two thousand Greeks killed by Hector. It is based on the legend of Darete Frigio, it would seem, popularized in Italy by the Poet Guido delle Colonne, a Sicilian, See also the Roman de Troie.
---
---
---
Storer, Edward, trans. Il Novellino: The Hundred Old Tales. London: G. Routledge & Sons Ltd.; New York: E. P. Dutton & Co., [1925]. 182-184
---
| | |
| --- | --- |
| | |
| | |
Follow Us
Featured Item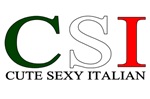 Shirts & Novelties
---
Partner Links Shops/Stores Italiansrus Gear
Proudly display the colors of Italy with these great products.

FORZIERI.com

The world largest online retailer for Premium Italian Fashions.
---
Travel Tour Italy
Customize your trip to Italy.