---
Resources
Art, Cuisine, Famous Italians, Festivals, Folklore, Genealogy, Holidays, Hotels, Photos, Real Estate, Sports, Travel and More
---
Guides
---
Surname Collection
Add your name to the collection.
---
Recipes
Authentic Italian recipes for you to enjoy.
---
Photo Galleries
Enjoy photos of Italy, wine making & more.
---
Proverbi
Proverbs in Italian & English.
---
Our Paesani
Weekly column dedicated to today's Italy.
by Francesca Di Meglio
---
Italian Memories
Articles on growing up Italian.
by Cookie Curci
---
Una Mamma Italiana
Articles for Italian mammas.
by Tiffany Longo
---
Learn Italian
English-Italian guides
Spanish-Italian guides.
---
Molto Italiano
Sign up for our FREE newsletter.
---
Trivia
Test your knowledge of Italy.
---
Il Novellino
LXXV
How the Lord entered into partnership with a minstrel
The Lord once formed a partnership with a minstrel.
Now it befell one day that it had been made known that wedding festivities were to be held, and it had also been made known that a rich man had died. The minstrel said: I will go to the wedding, and you shall go the funeral. The Lord went to the funeral, and succeeded in raising the dead man. He received a reward of one hundred ducats.
The minstrel went to the wedding, and ate his fill. And he returned home, and found his companion, who had earned his reward. He praised him. The Lord had eaten nothing. The minstrel obtained some money from him, and bought a fat kid, and roasted it. And as he roasted it, he drew out the kidneys, and ate them.
When it was set before his companion, the latter asked for the kidneys. The minstrel replied: the kids in this region have no kidneys.
Now it befell, on another occasion, that another wedding was announced, and another rich man died. And God said: this time I wish to go the wedding, and do you go to the funeral; and I will show you how to raise the dead man. You shall make the sign of the cross on him, and you shall bid him to rise, and he will arise. But first of all, let them promise you a reward. The minstrel said: indeed, so I will.
He went, and promised to raise him; but he did not rise, for all his signing.
The dead man was the son of a great lord.
The father waxed wroth, seeing that this man was making a mock of him. He sent him away to be hanged by the neck.
The Lord went out to meet him, and said: Do not fear, for I will raise him; but tell me on your honour, who did eat the kidneys of the kid? The minstrel replied: By that holy world whither I must go, oh my partner, I did not eat them. The Lord, seeing that he could not make him confess, had pity on him. So he went, and raised the dead man. And the other was set free, and received the recompense that he had been promised. They returned home. The Lord said: O my partner, I wish to leave you, because I have not found you to be as loyal as I thought you were.
And he, seeing that it must be so perforce, said: I am content. Do you divide, and I will take my share. The Lord divided the money into three parts. And the minstrel said: What are you doing? We are but two. Said the Lord: That is indeed so; but this one part shall belong to him who ate the kidneys, and the others shall be, one yours and one mine.
Then the minstrel said: By my faith, since you speak this, I must indeed tell you that I did eat them. I am so old, that I may tell no more lies. And so such things can be proved for money, which a man will confess who would not confess them in order to save his own life1.
1 This tale was widely known throughout Europe and a part of Asia during the Middle Ages, and is still frequently found on the lips of popular tellers of tales. The oldest version of it is to be found in the Persian poet Ferid-ed-din-'Attar: see translation by Ruckert in Zeitschrift deutschen morgenländischen Gesellschaft, XIV, 280.
---
---
---
Storer, Edward, trans. Il Novellino: The Hundred Old Tales. London: G. Routledge & Sons Ltd.; New York: E. P. Dutton & Co., [1925]. 171-173
---
| | |
| --- | --- |
| | |
| | |
Follow Us
Featured Item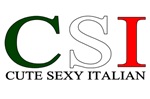 Shirts & Novelties
---
Partner Links Shops/Stores Italiansrus Gear
Proudly display the colors of Italy with these great products.

FORZIERI.com

The world largest online retailer for Premium Italian Fashions.
---
Travel