---
Resources
Art, Cuisine, Famous Italians, Festivals, Folklore, Genealogy, Holidays, Hotels, Photos, Real Estate, Sports, Travel and More
---
Guides
---
Surname Collection
Add your name to the collection.
---
Recipes
Authentic Italian recipes for you to enjoy.
---
Photo Galleries
Enjoy photos of Italy, wine making & more.
---
Proverbi
Proverbs in Italian & English.
---
Our Paesani
Weekly column dedicated to today's Italy.
by Francesca Di Meglio
---
Italian Memories
Articles on growing up Italian.
by Cookie Curci
---
Una Mamma Italiana
Articles for Italian mammas.
by Tiffany Longo
---
Learn Italian
English-Italian guides
Spanish-Italian guides.
---
Molto Italiano
Sign up for our FREE newsletter.
---
Trivia
Test your knowledge of Italy.
---
Il Novellino
LXIX
Here it is told of the great justice of the Emperor Trajan
The Emperor Trajan was a most just lord.
Going one day with his host of cavalry against his enemies, a widow woman came before him, and taking hold of his stirrup said: Sire, render me justice against those who have wrongfully put my son to death. And the Emperor answered: I will give you satisfaction when I return. And the woman said1: and if you do not return? To which he replied: my successor will give you satisfaction. And if your successor should fail me, you will be my debtor. And supposing that he give me satisfaction, the fact of another man rendering me justice will not absolve you of blame. Moreover, your successor may have enough to do to think of himself.
Then the Emperor got down from his horse, and did justice on those who had killed the woman's son, and then rode off and defeated his enemies.
And not a long time after his death2 there came holy Saint Gregory the pope, and learning of his work of justice, went to his monument. And with tears in his eyes, he honoured the Emperor with mighty praise and had him disinterred. It was found that all the body had turned to dust save the bones and the tongue.
And this showed how just a man he had been, and how justly he had spoken.
And Saint Gregory prayed to God for him. And it is related that by evident miracle, owing to the prayers of this holy pope, the soul of the Emperor was freed from the torments of hell and passed into eternal life, pagan though he had been3.
1 "she said ".
2 The compilator is considerably out of his reckoning here, as, of course, Pope Gregory lived more than four centuries after Trojan. He was elected Pope in 570.
3 The story probably originated from an episode mentioned by Dion Cassius.
---
---
---
Storer, Edward, trans. Il Novellino: The Hundred Old Tales. London: G. Routledge & Sons Ltd.; New York: E. P. Dutton & Co., [1925]. 161-163
---
| | |
| --- | --- |
| | |
| | |
Follow Us
Featured Item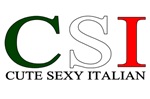 Shirts & Novelties
---
Partner Links Shops/Stores Italiansrus Gear
Proudly display the colors of Italy with these great products.

FORZIERI.com

The world largest online retailer for Premium Italian Fashions.
---
Travel Tour Italy
Customize your trip to Italy.