---
Resources
Art, Cuisine, Famous Italians, Festivals, Folklore, Genealogy, Holidays, Hotels, Photos, Real Estate, Sports, Travel and More
---
Guides
---
Surname Collection
Add your name to the collection.
---
Recipes
Authentic Italian recipes for you to enjoy.
---
Photo Galleries
Enjoy photos of Italy, wine making & more.
---
Proverbi
Proverbs in Italian & English.
---
Our Paesani
Weekly column dedicated to today's Italy.
by Francesca Di Meglio
---
Italian Memories
Articles on growing up Italian.
by Cookie Curci
---
Una Mamma Italiana
Articles for Italian mammas.
by Tiffany Longo
---
Learn Italian
English-Italian guides
Spanish-Italian guides.
---
Molto Italiano
Sign up for our FREE newsletter.
---
Trivia
Test your knowledge of Italy.
---
Il Novellino
LIX
Here it is told of a gentleman whom the Emperor had hanged
The Emperor Frederick one day had a great nobleman hanged for a certain misdeed. And that his justice might be visible to all, he had him guarded by a noble knight with the severe command not to let him be removed; but the knight paid little attention, and the hanged man was carried away.
When the knight became aware of this, he took thought with himself at to what he might do to save his head.
And during the night, deep in thought, he went to a neighbouring abbey to see if he could find some one newly buried there, that he might swing him from the gallows in the other one's place.
That same night he reached the abbey, and found a woman in tears dishevelled and ungirt and weeping loudly; and she was grievously afflicted and bewailed her dear husband who had died that very day.
The knight asked her softly: what manner of grief is this?
And the lady replied: I loved him so much that I never wish to be consoled but desire to end my days here in lamentation.
Then the knight said to her: lady, what sense is there in this? Do you wish to die here of grief? Neither with tears nor with lamentations can you bring back to life a dead body. Therefore what folly is this in which you are indulging? Do as I say: take me to husband, for I have no wife, and save my life, for I am in danger. And I do not know where to hide, for at my lord's bidding I was guarding a knight who had been hanged by the neck, and some men of his kindred carried him off. Show me how I may escape, if you can, and I will be your husband and maintain you honourably.
Then the woman, hearing this, fell in love with the knight, and said: I will do even as you bid me; so great is the love I bear you. Let us take this husband of mine, and draw him out of his sepulchre, and hang him in the place of the man who was taken from you.
And she ceased her plaint, and helped him to draw her husband from his grave, and assisted him to hang him by the neck, dead as he was.
The knight said: lady, he had one tooth missing from his mouth, and I fear that if they came and saw him again, I might be dishonoured. And she, hearing this, broke off a tooth from his mouth, and if more had been required, she would have done it.
Then the knight, seeing what she had done with her husband, said: lady, since you showed so little regard for one towards whom you professed such love, so would you have even less regard for me.
Then he left her, and went about his business, and she remained behind in great shame.1
1 This story is well-known in many countries. The best known of it is perhaps The Ephesian Widow in Petronius's Satyricon.
---
---
---
Storer, Edward, trans. Il Novellino: The Hundred Old Tales. London: G. Routledge & Sons Ltd.; New York: E. P. Dutton & Co., [1925]. 134-137
---
| | |
| --- | --- |
| | |
| | |
Follow Us
Featured Item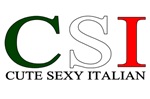 Shirts & Novelties
---
Partner Links Shops/Stores Italiansrus Gear
Proudly display the colors of Italy with these great products.

FORZIERI.com

The world largest online retailer for Premium Italian Fashions.
---
Travel Tour Italy
Customize your trip to Italy.