---
Resources
Art, Cuisine, Famous Italians, Festivals, Folklore, Genealogy, Holidays, Hotels, Photos, Real Estate, Sports, Travel and More
---
Guides
---
Surname Collection
Add your name to the collection.
---
Recipes
Authentic Italian recipes for you to enjoy.
---
Photo Galleries
Enjoy photos of Italy, wine making & more.
---
Proverbi
Proverbs in Italian & English.
---
Our Paesani
Weekly column dedicated to today's Italy.
by Francesca Di Meglio
---
Italian Memories
Articles on growing up Italian.
by Cookie Curci
---
Una Mamma Italiana
Articles for Italian mammas.
by Tiffany Longo
---
Learn Italian
English-Italian guides
Spanish-Italian guides.
---
Molto Italiano
Sign up for our FREE newsletter.
---
Trivia
Test your knowledge of Italy.
---
Il Novellino
XLIX
Here it is told of a physician of Toulouse and how he took to wife a niece of the Archbishop of Toulouse
A physician of Toulouse took to wife a gentlewoman of Toulouse, niece to the Archbishop. He took her home. In two months she was about to give birth to a daughter. The physician showed no anger. On the contrary, he comforted the woman, and showed her reasons, in accordance with science, that the child could well be his.
And with these words and with a show of friendliness he prevented the woman from thwarting his purpose. He showed her every attention during the child-birth.
After her travail, he said to her: Madonna, I have honoured you as much as I could. Now I beg you by the love you bear me, to return home to your father's house. And your daughter I will hold in all honour.
Matters went so far, that the Archbishop heard that the physician had sent his niece away. He sent for him, and as he was a great man, he addressed him with very high words, mingled with scorn and menaces.
And when he had had his say, the physician replied and said: Messer, I took your niece to wife, thinking, with my riches, to be able to supply and nourish my family; and it was my intention to have a son every year, and no more. Whereas the woman has begun to give birth after two months. For this reason I am not sufficiently opulent, if things are to continue in this way, to be able to nourish them all; and for you it would not be decorous that your kindred should live in poverty. Wherefore I beg you humbly, to give her to a man wealthier than I am, so that she may be no dishonour to you.
---
---
---
Storer, Edward, trans. Il Novellino: The Hundred Old Tales. London: G. Routledge & Sons Ltd.; New York: E. P. Dutton & Co., [1925]. 120-122
---
| | |
| --- | --- |
| | |
| | |
Follow Us
Featured Item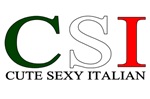 Shirts & Novelties
---
Partner Links Shops/Stores Italiansrus Gear
Proudly display the colors of Italy with these great products.

FORZIERI.com

The world largest online retailer for Premium Italian Fashions.
---
Travel Tour Italy
Customize your trip to Italy.