---
Resources
Art, Cuisine, Famous Italians, Festivals, Folklore, Genealogy, Holidays, Hotels, Photos, Real Estate, Sports, Travel and More
---
Guides
---
Surname Collection
Add your name to the collection.
---
Recipes
Authentic Italian recipes for you to enjoy.
---
Photo Galleries
Enjoy photos of Italy, wine making & more.
---
Proverbi
Proverbs in Italian & English.
---
Our Paesani
Weekly column dedicated to today's Italy.
by Francesca Di Meglio
---
Italian Memories
Articles on growing up Italian.
by Cookie Curci
---
Una Mamma Italiana
Articles for Italian mammas.
by Tiffany Longo
---
Learn Italian
English-Italian guides
Spanish-Italian guides.
---
Molto Italiano
Sign up for our FREE newsletter.
---
Trivia
Test your knowledge of Italy.
---
Il Novellino
XXXVI
Here it is told how a cruel king persecuted the Christians
There was once a most cruel king1 who persecuted God's people. And his power was passing great, and yet he could achieve nothing against that people, for God loved them.
This king spoke with Balaam the prophet, and said: tell me, Balaam, how comes this matter with my foes? Am I indeed more powerful than they, and yet can do them no harm?
And Balaam answered: Sire, because they are God's people. But I will do in this way, that I will go unto them and will curse them, and you shall attack them and shall win the victory.
So this Balaam mounted his ass, and went up on to a mountain.
The people were almost all down in the valley; and he went up to curse them from the mountain2.
Then the angel of God went before him, and did not let him pass. And he pricked his ass, thinking it was frightened, and it spoke and said: do not beat me, for I see here the angel of the Lord with a sword of fire in his hand, and he will not let me pass.
Then the prophet Balaam looked and beheld the angel. And the angel spoke and said: why are you going to curse God's people. You shall bless them straightaway, just as you desired to curse them, unless you wish to die.
The prophet went and blessed God's people, and the king said: what do you do? This is not cursing.
And he replied: it cannot be otherwise, for the angel of the Lord so bade me. Therefore, do in this way3. You have beautiful women: they have a lack of them. Take a number of them and dress them richly and set on their breasts a buckle4 of gold or silver for an ornament, on which let there be carved the idol which you adore (for he adored the statue of Mars) and you will speak to them as follows: that they do not yield unless the men promise to adore that image and figure of Mars. And then when they have sinned, I shall be free to curse them.
And so the king did.
He took some fair women in that manner, and sent them into the camp.
The men were desirous of them, and they consented and adored the idols and then sinned with them.
Then the prophet went and cursed God's people, and God did not succour them.
And that king gave battle, and defeated them all.
Wherefore the just suffered the penalty of those who sinned. They repented and atoned and drove away the women, and became reconciled to God and returned to their former freedom.
1 Balak, son of Zippor, king of the Moabitcs; see Numbers, chaps. 22 and 23.
2 The high places of Baal: Numbers xxii, 41.
3 This second part of the story is of course in contradiction to the Biblical account. Another instance of extra-Biblical sources of the Old Testament tales in the Novellino.
4 Another reading is "set on their breasts a fly ", reading mosca fly, for nosca, buckle.
---
---
---
Storer, Edward, trans. Il Novellino: The Hundred Old Tales. London: G. Routledge & Sons Ltd.; New York: E. P. Dutton & Co., [1925]. 102-105
---
| | |
| --- | --- |
| | |
| | |
Follow Us
Featured Item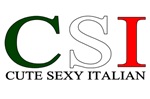 Shirts & Novelties
---
Partner Links Shops/Stores Italiansrus Gear
Proudly display the colors of Italy with these great products.

FORZIERI.com

The world largest online retailer for Premium Italian Fashions.
---
Travel Tour Italy
Customize your trip to Italy.