---
Resources
Art, Cuisine, Famous Italians, Festivals, Folklore, Genealogy, Holidays, Hotels, Photos, Real Estate, Sports, Travel and More
---
Guides
---
Surname Collection
Add your name to the collection.
---
Recipes
Authentic Italian recipes for you to enjoy.
---
Photo Galleries
Enjoy photos of Italy, wine making & more.
---
Proverbi
Proverbs in Italian & English.
---
Our Paesani
Weekly column dedicated to today's Italy.
by Francesca Di Meglio
---
Italian Memories
Articles on growing up Italian.
by Cookie Curci
---
Una Mamma Italiana
Articles for Italian mammas.
by Tiffany Longo
---
Learn Italian
English-Italian guides
Spanish-Italian guides.
---
Molto Italiano
Sign up for our FREE newsletter.
---
Trivia
Test your knowledge of Italy.
---
Il Novellino
XXXII
Of the great deeds of prowess of Riccar Loghercio of the Isle
Riccar Loghercio was Lord of the Isle, and was a great gentleman of Provence, and a man of great courage and prowess.
And when the Saracens came to attack Spain, he was in that battle called the Spagnata, the most perilous battle that there has been since that of the Greeks and the Trojans. Then were the Saracens in great number, with many kinds of engines, and Riccar Loghercio was the leader of the first battalion. And as the horses could not be put in the van for fear of the engines, he bade his followers turn the hindquarters of their horses towards the enemy; and they backed so long that they found themselves in the enemy's midst.
And so the battle proceeded and they continued to slay right and left, so that they utterly destroyed the enemy.
And when, on another occasion, the Count of Toulouse was fighting against the Count of Provence, Riccar Loghercio descended from his steed, and mounted on a mule, and the Count said: What does this mean, Riccar? Messer, I wish to show that I am good neither for pursuit nor for flight.
Herein he showed his great liberality, which was greater in him than in any other knight.1
1 It has been sugested that this Riccar dell' Illa was a Riccar di Lilla, Lille, in Flanders.
---
---
---
Storer, Edward, trans. Il Novellino: The Hundred Old Tales. London: G. Routledge & Sons Ltd.; New York: E. P. Dutton & Co., [1925]. 97-98
---
| | |
| --- | --- |
| | |
| | |
Follow Us
Featured Item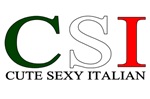 Shirts & Novelties
---
Partner Links Shops/Stores Italiansrus Gear
Proudly display the colors of Italy with these great products.

FORZIERI.com

The world largest online retailer for Premium Italian Fashions.
---
Travel Tour Italy
Customize your trip to Italy.