---
Resources
Art, Cuisine, Famous Italians, Festivals, Folklore, Genealogy, Holidays, Hotels, Photos, Real Estate, Sports, Travel and More
---
Guides
---
Surname Collection
Add your name to the collection.
---
Recipes
Authentic Italian recipes for you to enjoy.
---
Photo Galleries
Enjoy photos of Italy, wine making & more.
---
Proverbi
Proverbs in Italian & English.
---
Our Paesani
Weekly column dedicated to today's Italy.
by Francesca Di Meglio
---
Italian Memories
Articles on growing up Italian.
by Cookie Curci
---
Una Mamma Italiana
Articles for Italian mammas.
by Tiffany Longo
---
Learn Italian
English-Italian guides
Spanish-Italian guides.
---
Molto Italiano
Sign up for our FREE newsletter.
---
Trivia
Test your knowledge of Italy.
---
Giuseppe Garibaldi
July 4, 1807 - June 2, 1882
Part 5 of 7: In the Austro-Prussian War and Afterward
Continued from part 4

Garibaldi took up arms again in 1866, this time with the full support of the Italian government. Italy had allied with Prussia against Austria-Hungary, seeking to take Venetia from Austrian rule. He gathered again his Hunters of the Alps, now some 40,000 strong, and led them into the Tyrol. While the Italian regular forces suffered defeat by land and sea, Garibaldi defeated the Austrians at Bezzecca and made for Trento.

Italy did annex Venetia, though this was due not to its own military prowess but to Prussia's. Garibaldi's success in Trentino was for nought.

Garibaldi now led a political party that agitated for the capture of Rome, the peninsula's ancient capital. In 1867, he again marched on the city, but the Papal army, supported by a French auxiliary force, proved a match for his badly-armed volunteers. He was taken prisoner, held captive for a time, and then again returned to Caprera. French troops withdrew from Rome in 1870, and the Italians captured the Papal States without Garibaldi's assistance.

During the Franco-Prussian War of 1870-1871, he led a force of volunteers in support of the new French republic.

Part 6: Legacy
---
---
This article is licensed under the GNU Free Documentation License. It uses material from the Wikipedia article "Giuseppe Garibaldi".
---
| | |
| --- | --- |
| | |
| | |
Follow Us
Featured Item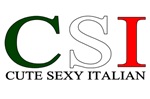 Shirts & Novelties
---
Partner Links Shops/Stores Italiansrus Gear
Proudly display the colors of Italy with these great products.

FORZIERI.com

The world largest online retailer for Premium Italian Fashions.
---
Travel Tour Italy
Customize your trip to Italy.