---
Resources
Art, Cuisine, Famous Italians, Festivals, Folklore, Genealogy, Holidays, Hotels, Photos, Real Estate, Sports, Travel and More
---
Guides
---
Surname Collection
Add your name to the collection.
---
Recipes
Authentic Italian recipes for you to enjoy.
---
Photo Galleries
Enjoy photos of Italy, wine making & more.
---
Proverbi
Proverbs in Italian & English.
---
Our Paesani
Weekly column dedicated to today's Italy.
by Francesca Di Meglio
---
Italian Memories
Articles on growing up Italian.
by Cookie Curci
---
Una Mamma Italiana
Articles for Italian mammas.
by Tiffany Longo
---
Learn Italian
English-Italian guides
Spanish-Italian guides.
---
Molto Italiano
Sign up for our FREE newsletter.
---
Trivia
Test your knowledge of Italy.
---
Giuseppe Garibaldi
July 4, 1807 - June 2, 1882
Part 4 of 7: Expedition Against Rome
Continued from part 3

A challenge against the Pope's temporal domain was viewed with great distrust by Catholics around the world, and French troops were stationed in Rome. Victor Emmanuel was wary of the international reprecussions of attacking the Papal States, and discouraged his subjects from participating in revolutionary ventures with such intentions. Nonetheless, Garibaldi believed he had the secret support of his government.

In June of 1862, he sailed from Genoa and landed at Palermo, seeking to gather volunteers for the impending campaign. An enthusiastic party quickly joined him, and he turned for Messina, hoping to cross to the mainland there. When he arrived, he had a force of some two thousand, but the garrison proved loyal to the king's instructions and barred his passage. They turned south and set sail from Catania, where Garibaldi declared that he would enter Rome as a victor or perish beneath its walls. He landed at Melito on August 14, and marched at once into the Calabrian mountains.

Far from supporting this endeavor, the Italian government was quite disapproving. General Cialdini dispatched a division of the regular army, under Colonel Pallavicino, against the volunteer bands. On August 28 the two forces met in the rugged Aspromonte. One of the regulars fired a chance shot, and several volleys followed, killing a few of the volunteers. The fighting ended quickly, as Garibaldi forbade his men to return fire on fellow subjects of the Kingdom of Italy. Many of the volunteers were taken prisoner, including Garibaldi, who had been wounded.

A government steamer took him to Varignano, where he was held in a sort of honorable imprisonment, and was compelled to undergo a tedious and painful operation for the healing of his wound. His venture had failed, but he was at least consoled by Europe's sympathy and continued interest. After being restored to health, he was released and allowed to return to Caprera.

Part 5: In the Austro-Prussian War and Afterward
---
---
This article is licensed under the GNU Free Documentation License. It uses material from the Wikipedia article "Giuseppe Garibaldi".
---
| | |
| --- | --- |
| | |
| | |
Follow Us
Featured Item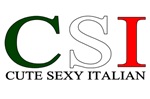 Shirts & Novelties
---
Partner Links Shops/Stores Italiansrus Gear
Proudly display the colors of Italy with these great products.

FORZIERI.com

The world largest online retailer for Premium Italian Fashions.
---
Travel Tour Italy
Customize your trip to Italy.