---
Resources
Art, Cuisine, Famous Italians, Festivals, Folklore, Genealogy, Holidays, Hotels, Photos, Real Estate, Sports, Travel and More
---
Guides
---
Surname Collection
Add your name to the collection.
---
Recipes
Authentic Italian recipes for you to enjoy.
---
Photo Galleries
Enjoy photos of Italy, wine making & more.
---
Proverbi
Proverbs in Italian & English.
---
Our Paesani
Weekly column dedicated to today's Italy.
by Francesca Di Meglio
---
Italian Memories
Articles on growing up Italian.
by Cookie Curci
---
Una Mamma Italiana
Articles for Italian mammas.
by Tiffany Longo
---
Learn Italian
English-Italian guides
Spanish-Italian guides.
---
Molto Italiano
Sign up for our FREE newsletter.
---
Trivia
Test your knowledge of Italy.
---
Giuseppe Garibaldi
July 4, 1807 - June 2, 1882
Part 2 of 7: Early Activity
Continued from part 1

Influenced by Giuseppe Mazzini, an impassioned proponent of Italian nationalism, he joined the Carbonari revolutionary association. He participated in a failed republican uprising in Piedmont in 1834. Sentenced to death, he escaped to South America. In 1839, he joined the rebel cause in the War of Tatters revolt in Brazil, which had broken out a few years before. Six years of tenacity proved unsuccessful, and the rebels finally surrendered in 1845. He later commanded the Uruguayan navy in defence against Juan Manuel de Rosas of Argentina, who was trying to reannex the country.

Garibaldi returned to Italy in the tumult of the revolutions of 1848, and offered his services to Charles Albert of Sardinia. The monarch displayed some liberal inclinations, but treated Garibaldi with coolness and distrust. Meanwhile, a Roman Republic had been proclaimed in the Papal States, but an Austrian and French force threatened to topple it. At Mazzini's urging, Garibaldi took up the command of the defence of Rome. His wife, Anita, fought with him. Despite their effort, the city fell, and Garibaldi was forced to flee to the north, hunted by the Austrian troops that had entered into the Papal States. He eventually managed to escape abroad, but he had lost Anita. In 1850 he became a resident of New York, where he met Antonio Meucci. For some time he worked in a manufactory of candles on Staten Island, and afterwards made several voyages on the Pacific.

Garibaldi returned to Italy in 1854. In 1859, the Austro-Sardinian War broke out through the machinations of the Sardinian government. Garibaldi was appointed major general, and formed a volunteer unit named the Hunters of the Alps. With his volunteers, he won victories over the Austrians at Varese, Como, and other places. One outcome of the war, though, left Garibaldi very displeased. His home city of Nice was surrendered to the French, in return for crucial military assistance.

Part 3: Campaign of 1860
---
---
This article is licensed under the GNU Free Documentation License. It uses material from the Wikipedia article "Giuseppe Garibaldi".
---
| | |
| --- | --- |
| | |
| | |
Follow Us
Featured Item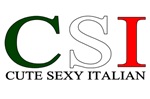 Shirts & Novelties
---
Partner Links Shops/Stores Italiansrus Gear
Proudly display the colors of Italy with these great products.

FORZIERI.com

The world largest online retailer for Premium Italian Fashions.
---
Travel Tour Italy
Customize your trip to Italy.