---
Resources
Art, Cuisine, Famous Italians, Festivals, Folklore, Genealogy, Holidays, Hotels, Photos, Real Estate, Sports, Travel and More
---
Guides
---
Surname Collection
Add your name to the collection.
---
Recipes
Authentic Italian recipes for you to enjoy.
---
Photo Galleries
Enjoy photos of Italy, wine making & more.
---
Proverbi
Proverbs in Italian & English.
---
Our Paesani
Weekly column dedicated to today's Italy.
by Francesca Di Meglio
---
Italian Memories
Articles on growing up Italian.
by Cookie Curci
---
Una Mamma Italiana
Articles for Italian mammas.
by Tiffany Longo
---
Learn Italian
English-Italian guides
Spanish-Italian guides.
---
Molto Italiano
Sign up for our FREE newsletter.
---
Trivia
Test your knowledge of Italy.
---
Dante Alighieri
May/June c.1265 - September 14, 1321
Part 4 of 13: Dante's Ghibellinism

From Forli Dante probably went to Bartolommeo della Scala, lord of Verona, where the country of the great Lombard gave him his first refuge and his first hospitable reception. Can Grande, to whom he afterwards dedicated the Paradiso, was then a boy. Bartolommeo died in 1304, and it is possible that Dante may have remained in Verona till his death. We must consider, if we would understand the real nature of Dante's Ghibellinism, that he had been born and bred a Guelph; but he saw that the conditions of the time were altered, and that other dangers menaced the welfare of his country. There was no fear now that Florence, Siena, Pisa, Arezzo should be razed to the ground in order that the castle of the lord might overlook the humble cottages of his contented subjects; but there was danger lest Italy should be torn in sunder by its own jealousies and passions, and lest the fair domain bounded by the sea and the Alps should never properly assert the force of its individuality, and should present a contemptible contrast to a united France and a confederated Germany. Sick with petty quarrels and dissensions, Dante strained his eyes towards the hills for the appearance of a universal monarch, raised above the jars of faction and the spur of ambition, under whom each country, each city, each man, might, under the institutions best suited to it, lead the life and do the work for which it was best fitted. United in spiritual harmony with the vicar of Christ, he should show for the first time to the world an example of a government where the strongest force and the highest wisdom were interpenetrated by all that God had given to the world of piety and justice. In this sense and in no other was Dante a Ghibelline. The vision was never realized - the hope was never fulfilled. Not till 500 years later did Italy become united and the "greyhound of deliverance" chase from city to city the wolf of cupidity. But is it possible to say that the dream did not work its own realization, or to deny that the high ideal of the poet, after inspiring a few minds as lofty as his own, has become embodied in the constitution of a state which acknowledges no stronger bond of union than a common worship of the exile's indignant and impassioned verse?

Part 5: Wanderings
---
---
This article incorporates text from the Encyclopædia Britannica Eleventh Edition, a publication now in the public domain.
---
| | |
| --- | --- |
| | |
| | |
Follow Us
Featured Item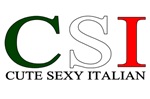 Shirts & Novelties
---
Partner Links Shops/Stores Italiansrus Gear
Proudly display the colors of Italy with these great products.

FORZIERI.com

The world largest online retailer for Premium Italian Fashions.
---
Travel Tour Italy
Customize your trip to Italy.