---
Resources
Art, Cuisine, Famous Italians, Festivals, Folklore, Genealogy, Holidays, Hotels, Photos, Real Estate, Sports, Travel and More
---
Guides
---
Surname Collection
Add your name to the collection.
---
Recipes
Authentic Italian recipes for you to enjoy.
---
Photo Galleries
Enjoy photos of Italy, wine making & more.
---
Proverbi
Proverbs in Italian & English.
---
Our Paesani
Weekly column dedicated to today's Italy.
by Francesca Di Meglio
---
Italian Memories
Articles on growing up Italian.
by Cookie Curci
---
Una Mamma Italiana
Articles for Italian mammas.
by Tiffany Longo
---
Learn Italian
English-Italian guides
Spanish-Italian guides.
---
Molto Italiano
Sign up for our FREE newsletter.
---
Trivia
Test your knowledge of Italy.
---
Syndrome K
By Anthony Parente

During some of the most challenging and difficult times heroes emerge risking their own lives to save complete strangers from certain death. During World War II doctors from the Fatebenefratelli (officially the Hospitaller Order of the Brothers of Saint John of God) Catholic Hospital in Rome rose to the challenge and helped save Jews from being captured by German soldiers and sent to concentration camps. Located on a tiny island within the Tiber River across from Rome's Jewish Ghetto, this hospital became a refuge for Jews who were attempting to escape from the German soldiers during the raid of 1943. The hospital took in these refugees, but they needed a way to distinguish these refugees from actual patients as well as hide them from the Germans. Doctors Giovanni Borromeo, Adriano Ossicini and Vittorio Sacerdoti invented a mysterious disease named Syndrome K as a code to distinguish these refugees. The disease was highly contagious and included a severe cough, paralysis and sudden death from asphyxiation.

When new patients arrived at the hospital their case files would include the words Syndrome K or letter K. The staff knew exactly what needed to be done with these patients. There were a few theories as to why the letter K was used. Some of the symptoms were consistent with Koch's disease, which is commonly known as tuberculosis, and one that the Germans knew was highly contagious. Another use of the letter K was in a way to make fun of Kesselring and Kappler. Albert Kesselring was the Nazi commander in charge of the occupation of Italy. Herbert Kappler was head of German police and security services in Rome and responsible for the Ardeatine massacre where 335 Italian civilians were killed on March 24, 1944. The German soldiers expected something was going on at the hospital and they came with a doctor to inspect the patients. The patients with Syndrome K were kept in rooms that were designated as dangerously infectious. As soldiers walked through the halls the Jewish children were instructed on how to cough, which is one symptom of the infectious disease tuberculosis. Germans were aware of this disease and feared Syndrome K was in fact real and left the hospital.

There are varied estimates ranging from a couple dozen to one hundred lives saved by this fictitious disease. No matter the amount of people saved, the risk this hospital took showed enormous courage and bravery. During one of the darkest periods in Rome's history a beacon of light shined bright on a tiny island in the Tiber River restoring our faith in humanity.

Sixty years later the events that occurred at the hospital were finally revealed. On October 13, 2004, Yad Vashem recognized Giovanni Borromeo as Righteous Among the Nations. This honor is given to non-Jews who took great risks to help save Jews during the Holocaust. The recipient is awarded a special medal, certificate of honor and their name is added to the Wall of Honor in the Garden of the Righteous at Yad Vashem in Jerusalem. On June 21, 2016 the Hospital of the Brothers of St. John of God was recognized as a "House of Life" by the Raoul Wallenberg Foundation. This honor is to commemorate and mark places associated with feats of rescue during the Holocaust. A plaque placed in the courtyard of the hospital states: "This place was a beacon of light in the darkness of the Holocaust. It is our moral duty to remember these great heroes for new generations to recognize and appreciate them."

Related Articles
| | |
| --- | --- |
| | |
| | |
Follow Us
Featured Item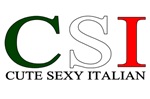 Shirts & Novelties
---
Partner Links Shops/Stores Italiansrus Gear
Proudly display the colors of Italy with these great products.

FORZIERI.com

The world largest online retailer for Premium Italian Fashions.
---
Travel